I was just curious as to how many people are using a custom built UI in WoW right now. I don't know about others, but I HATE the standard UI that Blizzard provides, so I have to spice mine up. I will gladly provide screen shots whenever the Tuesday maintenance is over.
I like most things spicey, but not my UI. Bland and straightforward for this priestess.



Posts

: 408


Join date

: 2008-01-09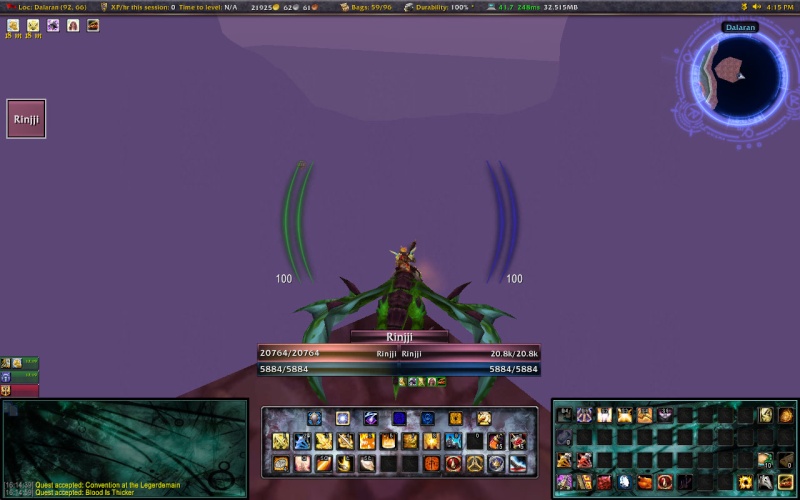 This is a picture of my UI. It looks like a totally different game!
sexy UI. I like it better than mine. I use bartender currently.
Update, here is a picture of the new UI I am working with. Might change with 3.3 hitting today, Lot's of updating to do.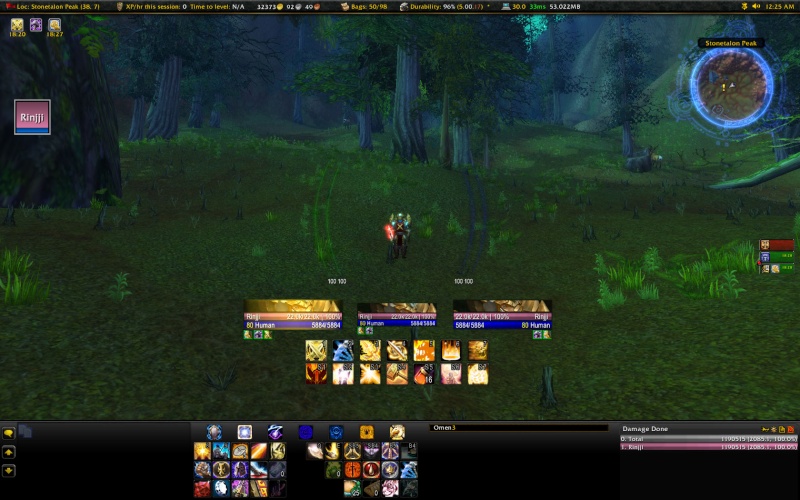 Similar topics
---
Permissions in this forum:
You
cannot
reply to topics in this forum